Places to Visit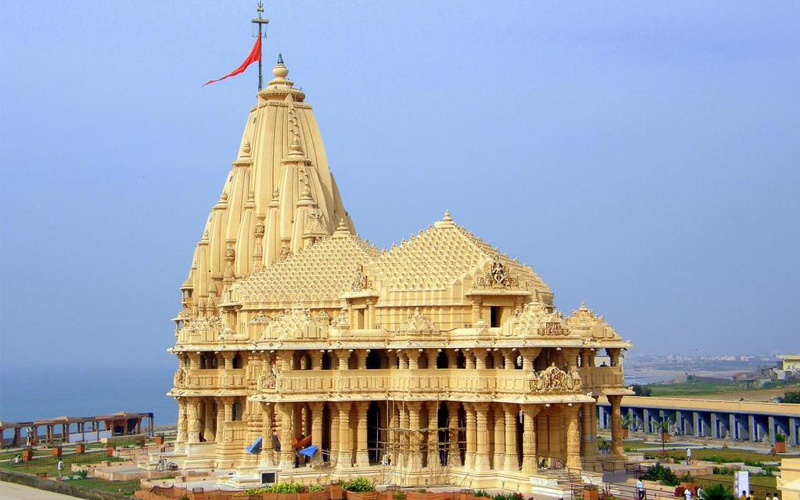 Prabhas Patan
The Somnath Temple located in the Prabhas Kshetra near Veraval in Saurashtra, on the western coast of Gujarat, India is the most sacred of the twelve Jyotirlings (lingas of light) of the God Shiva. Somnath means "The Protector of Moon God". The Somnath Temple is known as 'the Shrine Eternal', as although the temple has been destroyed six times it has been rebuilt every single time.
Bhalka Tirth
The Tourism of India calls this place situated on the confluence of three rivers as Bhalka Tirth. The rivers are said to be Hiranya, Saraswati and Kapila.
Dehotsarg, at Triveni Ghat near Bhalk Tirth is believed to be the site of Krishna's cremation. It is also stated that the Ahir women of this area wear black, even today!
Bhalka Tirth has also been a reclining statue of Krishna, signifying his death by an arrow of a Bhil hunter, who mistook him for a deer.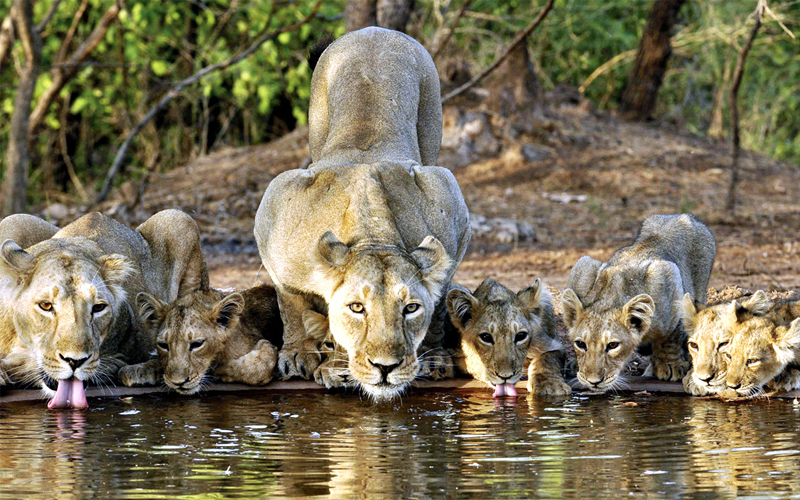 Gir National Park, Sasan - Gir
The Gir National Park is the last home of the Asiatic Lion and is situated around 43 km off Somnath. This 1400 sq km sanctuary was set up to protect the lions whose numbers at one point had come down to less than 200. Now the number is believed to have reached around 285 at the last count.
It was given the status of the sanctuary in 1965. The vegetation of the sanctuary consists of teak and deciduous trees including Sal (Shorea), Dhak (Butea frondosa) and Thorn Forests. The forest has a rugged terrain with steep rocky hillsides. There are a few springs also, but their flow generally depend upon the season.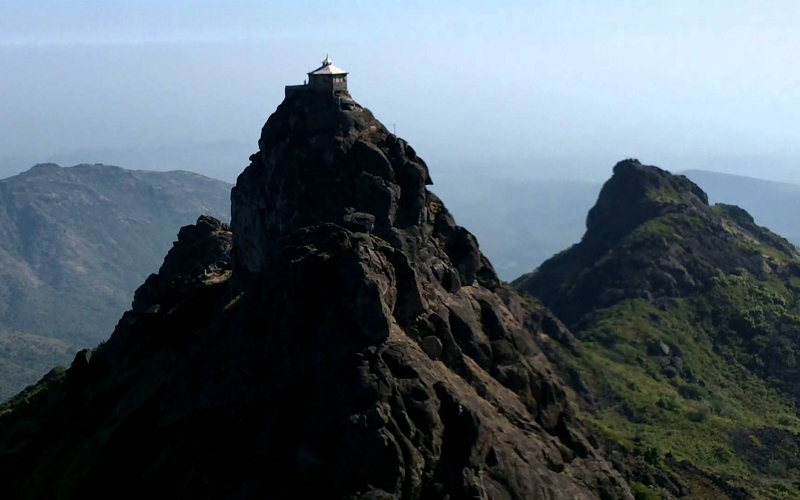 Junagadh - Girnar Rock
Girnar (also known as "Girnar Hill") is a collection of mountains in the Junagadh District of Gujarat, India. The tallest of these rises to 945 meters (3600 feet), the highest peak in Gujarat. The first peak of Girnar has a collection of Digambar and Shwetamber temples. The Shwetambar temples are more intricately carved but are more modern in terms of history